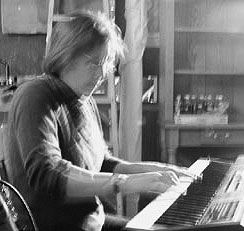 Individual Tunes:
Night And Day (swing standard)

Knock On Wood (R&B)

All of Me (jazz standard)

What A Wonderful World (standard)

At Last (R&B)

Teddy's Waltz (jazz waltz)

That's A Plenty (Dixieland)

Bye Bye Blackbird (fast swing)

Here's a sampling of unsolicited testimonials from our clients:
Dear Jazz Caravan,
I wanted to take a moment to tell you personally how wonderful Jazz Caravan is. We received so many comments regarding the music alone. Matt and I still are talking about it - it was also so nice of you to learn "More Today Than Yesterday" for our first dance. It really was better than the Diana Ross version! . . . Thank you for giving me the wedding I always dreamed about!
Andrea and Matt Eskridge

Dear Jazz Caravan,
Thank you all for playing at our wedding. You contributed a great deal to a wonderful night. We all thought you were great and will recommend you heartily. Thanks again.
Bobbie & Hans

Dear Ron, Thank you so very much for a wonderful night of music. All of our guests were so impressed. Please thank everyone in the band for us. Additionally, those t-shirts were great!@ Thank you very much. Take care.
Alice & Paul

Dear Ron:
We want to thank and compliment the members of Jazz Caravan for making our daughter's wedding such a memorable affair. your music enlivened the evening with its wonderful mix of orchestral and vocal swing, adding class and verse to the occasion. We could not have been happier about the evening and atribute so much of the success to you and the band.
Best Wishes,
Diana & Jeff Samet

Dear Ron and "The Band,"
O.K., so we're at a loss for words. Do you have any idea how grateful and how honored we are to have had you ucome up from Baltimore to play at our ceremony? We know it was an enormous undertaking on your part. And we are so appreciative. Contrary to what yo may think, we could not have gotten any other band to play. You were it, and we knew it from the first song we heard you play! We will never forget you. We promise!
Rich & Scott

Ron,
a heartfelt 'Thank you' for the great entertaiment your group provided . . . at our reception.
Sincerely,
Mr. & Mrs. Constantios

Dear Jazz Caravan members,
Thank you so much for providing such wonderful music for our 25th anniversary party. Everyone of our guests commented on the live music treat! We hope you had as much fun as we did!
Sincerely,
Mary & Erik Ewertz

Ron & Jazz Caravan--
Thanks for playing at our Wedding Reception. You sounded great. We got alot of compliments on the band. ... Please send us a schedule of where you are playing. . . . Thanks again for contributing to our Special Day! Sincerley,
Debbie & Brian O'Shea

Liz,
I just wanted to send a quick e-mail saying thank you so much for making our wedding reception sound so great last night. I'm sorry I wasn't able to properly introduce myself. But please let everyone in the band know they sounded great! Thanks again!
Leigh Anne